Commercial Boiler Installation
Proudly offering commercial boiler installation services across Ashford Kent and other areas of South East of England.
Welcome to our commercial boiler installation services page here at Boiler On The Blink. Here at Boiler On The Blink we're available throughout Ashford Kent and across other areas of the South East of England. Find out below on our range of commercial boiler services or simply get in touch with us via our phone number on, 01233 633200 or 07548 201777.
Commercial Boiler Installation

Here at Boiler On The Blink, we offer commercial boiler installation on a range of boilers, including Gas, Oil and LPG. So if you believe your commercial boiler is in need of replacement with a brand new gas, oil or LPG boiler, look no further than us. We will take a look at your existing boiler, carry out the removal and start the installation of a brand new boiler. What's more, finance is also available. To find out more on our available boiler finance, we're happy discuss this over the phone if you'd like to give us a call on 07768 618877.
Qualified for a Number of Boiler Types
So, whether you're looking for a new gas boiler, a brand new oil boiler or you're considering an LPG boiler, we can help! We're registered for all three types of boilers. We are Gas Safe Registered (Registration No. 182755) and also OFTEC Registered (Registration No. C9253) so you should know that your commercial boiler installation needs across Ashford and the surrounding areas are in great hands with us!
Worcester-Bosch Accredited Installer

You should also know that we are Worcester-Bosch Accredited Installers here in Ashford Kent, so if you're considering a Worcester-Bosch boiler, we can offer an impressive guarantee of up to 12 Years on select Worcester-Bosch Boilers. Covering you for both parts and labour for a number of years; so you can keep your commercial property up and running to support your business!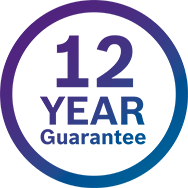 Available Boiler Finance

As mentioned above, boiler finance is available. This is a good option to have for a commercial property, as you may be running your business from the premises and need it to keep the building up and running.
Of course, there are plenty of benefits to financing your new commercial boiler and we've listed some of these below for your consideration:
Your boiler is ready for use before you have even paid for it in full
Spreading costs across a number of months or years makes payments much more flexible for you as a commercial property owner.
Replacing your existing boiler is much quicker - A great benefit for the winter when a new boiler could be needed before the weather gets colder.
Contact us for Commercial Boiler Installation
Now that you're aware of how we can help with your commercial boiler installation needs including gas, oil and LPG, along with knowing the benefits of choosing a new commercial boiler on finance and our available finance, why not get in touch with us? We can offer advice and guide you to choosing the boiler that's right for your commercial property. To contact us you can either give us a call via our phone number on 07768 618877, or send us an email at, info@theboilerengineer.co.uk. Alternatively, you can visit our contact page on our website and send us a message via the contact form on our website. If you would like to see our previous work, take a look at gallery page. To read the reviews that we've received from customers, take a look at our reviews page.
Tags: New Boiler Installation in Ashford, Commercial Boiler Installation in Ashford, Boiler Engineer in Ashford, Commercial Boiler in Ashford, Boiler Finance in Ashford, Heating Engineer in Ashford