LPG boiler installation in Ashford Kent
Also covering Folkestone, Romney Marsh, Tenterden, and all surrounding areas.
Disconnected from the mains gas? Need a new LPG boiler installed in your home? Get in touch with us at Boiler on the Blink, partnered with The Boiler Engineer Ltd, for a free quote on an LPG boiler install. Call our engineers on 07768 618877 or use the contact details down below.


Our LPG boiler installation service in Ashford Kent
Here at Boiler on the Blink, we're not only qualified in the installation of gas boilers, we're fully qualified to install LPG boilers too; a perfect solution for homeowners in Ashford that are disconnected from the main gas line. As part of our service, we'll install the boiler, install the LPG storage tank and help you get in touch with local LPG suppliers to ensure you always have enough fuel for your home.
The prices we charge on LPG boiler installs are extremely competitive and we'll always advice you on the very best boiler for your home.
Benefits of an LPG boiler
If you're unable to install a gas boiler in your home, you've still got a couple of options to choose from, like LPG and oil boilers. However, there are a couple of reasons that make LPG boilers a great solution...

Cost of LPG boilers
LPG boilers are available at a much lower price than oil-fired boilers, also being smaller and wall hung the same as a standard gas boiler they have more options in their positioning, where some people have them fitted in their loft.
LPG Vs Oil Unit costs
The fuel unit cost of LPG might be slightly higher than the unit cost of oil at times, however, LPG prices are usually fixed through your supplier for the whole year, unlike oil which fluctuates seasonally or when there are global issues. There are also theft concerns from your oil tank, whereas LPG theft has hardly been heard of.
LPG is clean
LPG is not only significantly more efficient, it's also a much cleaner fuel.
Efficient boilers
Modern LPG boilers are extremely efficient, where most are up to 98% efficient. This means for every £1 spent, only 2p is 'wasted'
Why choose us for an LPG boiler install in Ashford Kent?
We're Gas Safe Registered, fully insured, and with over 25 years of experience in the heating trade, we have built a reputation for ourselves as reliable, friendly and professional. However, please don't just take our word for it! Check out what our previous customers have had to say about our services on our Checkatrade profile where we have hundreds of reviews for you to look at. We're confident you will be impressed!
Worcester Accredited
As we're accredited with Worcester, we're able to offer guarantees on selected Worcester boilers that we install, covering you for both parts and labour for up to 12 years.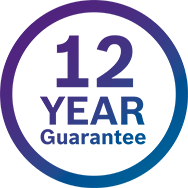 Boiler finance
To make installing a boiler easier on the purse strings, we're able to offer easy payments on new boilers, offering 0% boiler finance of up to 10 years on new Worcester Bosch boilers.
Contact us for an LPG boiler install in Ashford Kent
To get in touch with our engineers in Ashford Kent and chat to us about our LPG boiler installation service, please contact us on 07768 618877 or use our website's contact form.