Attempting to maintain high energy efficiency in our homes is massively important for creating a more sustainable world to live in. It is common knowledge that increasing energy efficiency is both great for the environment, as well as providing homeowners with more value from their heating costs and higher savings in the long run. But why is it now more important than ever to ensure that you improve your home's energy efficiency? Boiler on the Blink have pointed out some key reasons why.
Why invest in energy efficiency now?
For homeowners in the UK, keeping heating systems as energy efficient as possible has been something that most people have been trying to strive towards for its health benefits, benefits for the environment, and of course, the potential savings that you could make as a result.
As we are in the midst of a global pandemic, now really is the best time to think about investing in energy-efficient products for your home. With lockdown restrictions limiting homeowners from leaving their houses, and with the Government's suggestion of 'working from home if possible', there is likely to be far more use of home heating appliances across the UK, which will inevitably lead to more wear and tear.
The reality is that in a few months time, homeowners energy bills are likely to sharply increase this year due to the sheer volume of people using their own homes during the day, where they'd otherwise be at their regular day jobs. This is a key reason as to why the team at Boiler on the Blink urge our customers to invest in more energy-efficient boilers.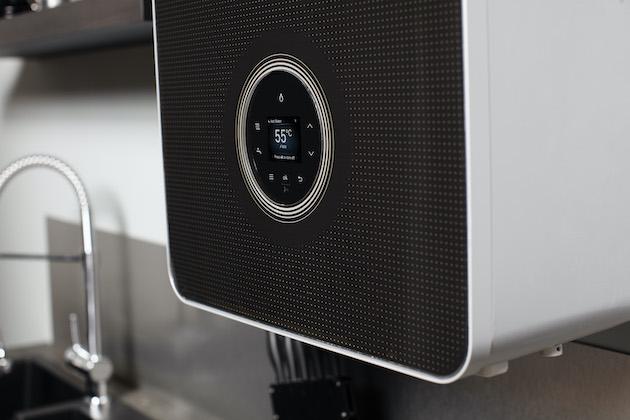 Which boilers should you look for to improve your energy efficiency at home?
There are a wide variety of boilers that you can look into installing in your home that will help you make the most of the energy you are using, at the lowest cost to you on your annual gas bill. Firstly, if you haven't already, you should ensure that your current boiler is an A-rated energy-efficiency model. This will massively boost your efficiency to 90% and above.
The next step depends more on the size of your home, as well as the number of bathrooms you have. With a wide variety to choose from, regular, system, or combi boilers, of all different sizes, how do you know which one to choose? We advise that your best bet is to look for a Combi boiler. As for the size, this will depend on the number of bathrooms as well as the relative size of your property. For further assistance on this, you can use our boiler quote tool on our gas boiler installation page.
Combi boilers function without a cold water tank or hot water cylinder, meaning that they provide an all-in-one boiler that is extremely efficient, as they heat water directly whenever you need it, meaning there is no waste.
Boiler on the Blink are an accredited installer of Worcester-Bosch boilers, which are one of the UK's leading boiler brands that produce some of the most energy-efficient, smart boilers on the market. We are also partnered with Baxi, another leading brand. Find out how you can book a boiler installation with us by getting in touch. We install all types of boilers; gas, LPG and oil, so please give us a call on 07768 618877 to find out more!